***Welcome to my blog! My name's Steph. Playing off the phrase "read between the lines," "LivingBetweentheLines" was started as a way for me to explore what it means to navigate life between races and cultures.
I have a deep curiosity of the world and a love for history, learning and teaching. I currently work full time as an English literature and drama history teacher in China (going into my fifth nonconsecutive year!).
In my free time, I love to read and travel. I'm also passionate about writing, listening to, and sharing new experiences with others!
***An update: Hi friends, I initially created this blog (pre-Covid) to share a bit about my journey and observations on moving to China post-grad school and traveling during vacation months.
Then Covid hit. I was unable to return to China despite multiple attempts and found myself (like many unfortunate teachers) trying to make do over Zoom.
Now that I've made the tough decision to stop trying to return to China, I'm not sure what I will do. I have had many experiences that I feel could make a good story, so I might keep it up and running as a hobby while I try to figure out my next steps in life.
Thanks so much for your love and support,
Steph <3***
Did someone say FOOD?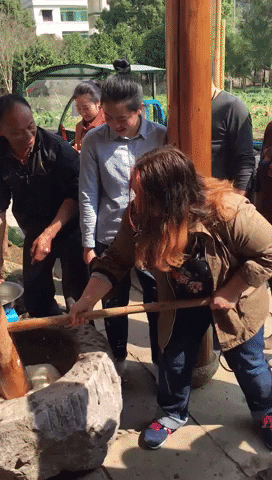 In addition, I love to cook and try new foods! It thrills me to not only learn how to make a dish, but to delve into the history of its people and ingredients. You can read about some of my food adventures and recipes on this site!
Enjoy my stories? Have your own tale or advice to share? Feel free to poke around and reach out! I'd love to hear from you!
Read more about my story here →
Latest Posts